Our dedicated team is focused on creating the most innovative and energy-efficient refrigeration solutions.
Cutting-Edge Refrigeration Solutions
RDT is home to the industry's leading commercial refrigeration equipment. With our full range of solutions, operators will experience a range of benefits designed to increase efficiency and profitability of foodservice establishments and other operations.
It Doesn't Get Much Cooler Than This
Ready to see all the RDT benefits?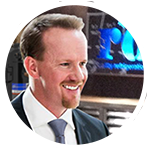 A Message from Our President
RDT is an independent, family-owned company with over 50 years experience in the refrigeration industry. RDT continues to provide the foodservice industry with best-in-class refrigeration rack systems, advanced refrigeration monitoring devices and intuitive defrost control systems.
Our goal is to provide the most dependable quality components, the most innovative and energy-conscious designs, and to provide the best customer service experience for our many consultants, dealers, and end-users. For those of you who have worked with RDT, thank you for your continued support. For those of you who haven't, please let us show you the RDT difference.
Stay in the know! Join our mailing list.

See what our customers are saying.

"SSA values our relationship with the team at RDT. This company continually strives to develop high quality, high efficiency systems and solutions which provide incredible value to our clients."
"I have used RDT for custom refrigeration systems for over ten years and consider them my 'go-to' firm for difficult design challenges and creative solutions to my clients' refrigeration system needs. Whether small or large, simple or complex, I can count on RDT for the best design, excellent performance and great support."
"RDT has been a terrific partner to me as a foodservice designer/project manager over the last decade. From system design, through production, to install and service support, RDT has always stood tall, been incredibly reliable, and helpful. I would highly recommend RDT to anyone looking at designing or installing a refrigeration system, large or small."
"RDT has been a trusted partner for many years. From engineering rack systems, to manufacturing, to after-sale support, RDT covers all of the bases. Their knowledgeable staff makes doing business with RDT an easy choice. RDT is a progressive company and when going to market, RDT is who Edward Don & Company strives to do business with as much as possible."
"All it takes in order to know everything about RDT that you need to know, is a personal visit to their factory. You can't help but be impressed by the sincerity, attention to detail, honesty, and integrity of the owners and management team at RDT. The customer service is unparalleled! When we tell the estimators or engineers we need a drawing or quote by a certain day and time, they will move mountains to get it to us. They are as good as it gets—and the racks are beautifully made with careful attention to detail."
"North East ISD has used RDT for many years and have always found the company to be dependable and efficient for our walk-in coolers and freezers. We look forward to using them for many years in the future."
"We have 77 school cafeterias and are building even more schools with complete production kitchens and walk-in freezers and coolers. RDT is the only brand I trust and use for our walk-ins."
"RDT is one of my favorite vendors to work with! The team is extremely knowledgeable and more importantly, helpful and easy to work with. They are able to re-design and re-budget plans with short notice and without any hesitation. They have great energy-efficient technology that I am proud to recommend to our clients."
"I've been a Rep for 30 years and have represented many truly exceptional companies. In that time, I put RDT among the top manufacturers I've ever worked with. The RDT team demonstrates the utmost integrity to all parties in the process—I think the most important trait a manufacturer can have. Beyond that, the product quality, customer service, and attention to detail sets them apart. RDT makes it fun to be their representative!"
"Cosper & Associates recommends and specifies RDT for the majority of all our commercial foodservice facility projects. We respect the quality of RDT's refrigeration systems and the customer support that we and our clients receive throughout the design of the project and after the product is installed. It is my professional opinion that their quality well exceeds all of their competitors."
"RDT is an amazing and innovative manufacturer that has single handedly changed the face of Foodservice Refrigeration and its energy consumption. They are a pleasure to deal with on a daily basis, and their customer first attitude is always on display. "
"As an equipment dealer, my customers include restaurateurs, corporate dining, healthcare, education, hotels and production/test kitchens. My experience with RDT demonstrates their willingness to be competitive, to move beyond corporate 'share holder' mentality, to extend consistent support after the sale, and to provide exceptional customer service along the way."
"RDT is extremely involved in ensuring the end-user is happy with the product, which isn't as easy to find as one would think. When I sell their product I know I am going to get not just a piece of equipment, but the assurance that everything will work properly."
"RDT has an exemplary product and excellent communication and coordination with the factory. Installations have been seamless—I would highly recommend them."
"We have reached out to RDT to support our customers worldwide with quality refrigeration systems, and without exception, they have come through."
Looking for your local RDT expert?